Welcome to my teaching and professional portfolio! Please use the links to the right hand side of your screen to navigate.
All images are owned by me or used with permission or stock. All information is posted with permission and/or with privacy in mind.
You have my permission to use and adapt my lessons and unit plans however please link to me if you post something on the web. Please note that the websites linked on the right hand side were also created by me.
My portfolio will always be updated so check back for new things!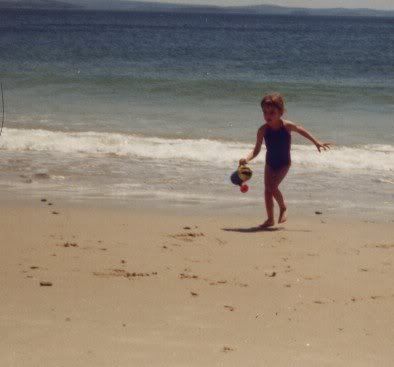 This is a photo of me as a child exploring the beach developing my natural intelligence!